Call Center Management Software for At-Home Agents
Choosing the right call center management software for at-home agents is essential to keep your business operating smoothly. Between 2004 and 2011, there has been a 300% rate of growth of at-home call center agents in the United States alone. This setup allows employees to have a more flexible schedule while businesses save a lot of money compared to having in-house call center operations.
In the same way, call center management software allows your company to be cost-effective while offering the functionality you need. It allows your employees to call out leads or receive inquiries from customers. Providing the best training possible will equip your agents, but the right software will give them the things they need to provide a great interaction between your company and your customers.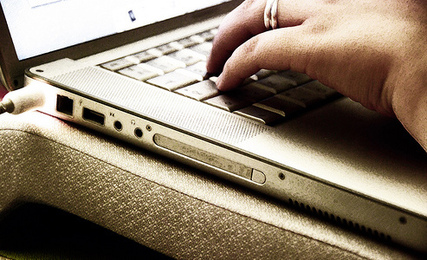 Here's how.
Call and contact management
Your call center operation needs a program that can basically do three things: Make or receive calls, make life easier for your employees, and make it easy for your supervisors and managers to monitor and manage every aspect of the operation through the following functionalities:
Call distribution. Call center management software for at-home agents should allow your system to distribute calls to your agents. Every call or lead should be filtered so it ends up with the right agent with the skills to handle the call. The software should also have an interactive voice response so callers will be guided accordingly.


Recording. The software should allow for call recording for customer service and quality control purposes. This allows for reviews so you know your agents adhere to the standards and that sales were done properly by your at-home agents.


Monitoring. It should also monitor all interactions between the agent and the customer and store this information to a database where it can be retrieved. A chat interface between agents and supervisors will come in handy during complicated calls. Some software also allows supervisors to terminate calls if the need arises.
Management reporting
Call center management software designed for home-based agents should allow monitoring of ongoing calls for far more than just etiquette. The system should enable supervisors and managers to pull up reports to see if the agents are meeting set call center metrics in real-time, thereby giving them the tools to make any necessary adjustments in performance.
Business continuity
In the event of a software crash or unexpected downtime, many platforms have built-in prompts for at-home agents regarding what they can do to resolve the issue. It should have a recovery mode so you can continue with your business or at least allow agents to handle calls in order to avoid customers waiting on hold for so long.
It is also ideal to have interfaces that:
Allow your company to train new home-based employees
Have multimedia features that will allow them to chat and collaborate with management
Have enough security in place so your customer's privacy and your business' trade secrets are protected
Maintenance
The ideal setup should not require your company to form an expensive team of IT experts. The setup should be easy and it should be operational as soon as possible. Any update to the software should be easily rolled out to your at-home agents too.
Plans and pricing
SaaS platforms are popular within this niche for the level of service and reliability they provide. Most assess fees per user, per month with plans that start around $7, increasing to between $39 and $45 per user, per month for midrange packages, and go north of $125 each month for deluxe packages that include features like customizable email templates, advanced workflows, and unlimited contacts.
Choose your call center management software for at-home agents wisely. Providing a good tool to your manpower will give you an edge against your competitors. How much they will cost will depend on the features you need and the kind of support you will get.
Ready to Compare Call Center Software Price Quotes?