Solve Your Operations Problems with Nortel Software
Business made simple. That was the promise of Nortel to its customers. And through years of providing call center software, it never failed to deliver. Yet like so many companies, the economic downturn got the better of them, and the Canadian company ended up filing for Chapter 11 bankruptcy protection in the United States in January 2009.
If you are a business owner who is looking for innovative ways of developing customer contact, providing excellent service to your clients, exploring other income streams, or searching for a solution to help grow your business, then you might want to compare the solutions you're considering to the standards set by Nortel.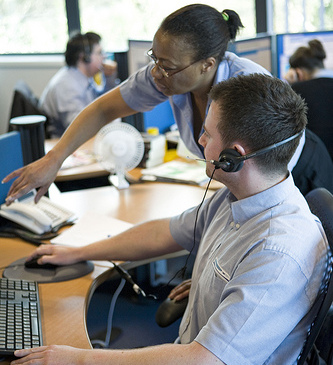 Here are just a few.
Call routing based on skills
Nortel solutions were designed specifically to support small businesses through large-scale call center operations. When shopping for a CRM platform, it's critical that your customers or your leads are connected to the right representative who can address their needs.
Using the software, agents can access powerful call scripting be it for web contact, email, or voice. Basically, your agents will be able to pull up what they need from the system without any hassle, and that guarantees prompt action and quality interaction with your existing and potential clients.
Easy management and reporting
Through real-time reporting and administrations, Nortel provided a clear overview as well as detailed reporting related to every aspect of a contact center's operations. To achieve the same level of performance in the CRM software you select, your managers, supervisors, and quality analysts should be able to readily access information suites and tools, enabling them to pull up historical reports that, in turn, can be transferred to familiar word processors or printed when necessary.
Multimedia solutions
With Nortel, you had total control regarding how you wanted to manage your interaction with customers. And this is a critical feature found in most modern systems today. A voice-based telephone call can be transformed into a multimedia and multi-channel interaction. It can also manage Internet-based communications and give you access to web-based solutions for your business.
Easy integration with third-party solutions
Nortel call center solutions were widely integrated with third-party telephony products. When comparing CRM platforms, make sure the solutions you're considering enable users to easily launch a campaign using familiar tools, interfaces, and applications.
Service starts with service
In addition to the features and benefits we mentioned above, Nortel also had an excellent technical support and customer service - initiatives that will ensured business continuity and helped countless businesses manage their risks and disaster recovery.
Ready to Compare Call Center Software Price Quotes?