Don't Neglect Your Phone System
Thanks to today's technology, it seems everyone spends more time emailing or texting than they do on the phone. That might make it seem like a business phone system is becoming obsolete, but that is absolutely not the case. In fact, when you think about purchasing a system, you should consider it an investment in your business. Here's why:
Customers or clients who call your business need to be impressed right from the first "Hello." That begins with an easy-to-use phone system that is clear, with no static, and has simple commands for them to follow. If your system has trouble with dropping calls or incorrect transfers, you will end up with frustrated customers who are more likely to become former customers.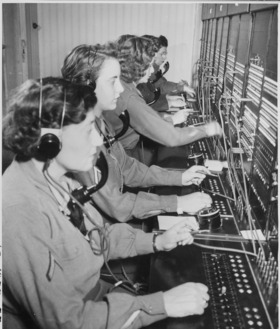 Make sure you're not working with an old-fashioned phone system
A clear conversation
Even if co-workers prefer to send emails, many customers still want to talk to a live person. According to multiple studies, the majority of customers still prefer talking over the phone in order to resolve issues or get their questions answered. A clear system allows both parties to transmit information that will be heard correctly on the other end and can prevent further issues in the future. It reduces the frustration that comes with having to repeat oneself, and makes the customer service representatives more efficient while providing better service.
Improved call transfer rate
A low-quality business phone system can have issues with transferring calls. Dropped calls are frustrating for both the receptionist and the customer. A top-of-the-line system will allow the transfer to be completed with ease. It also allows the customer to recognize when they have been put on hold rather than thinking that the office employee has hung up on them. Cheap phone systems may not include a hold tone or track to clearly identify when the customer is placed on hold.
Easy-to-use automated system
If you use an automated system that allows the customer to make the transfers themselves, you must ensure that it is a high-quality system that works correctly every time. Poor systems can misread the customers' commands and end up either transferring them to the wrong person or disconnecting them completely. If your customers are persistent and finally get through, they are going to be upset and much harder to work with because of that frustration.
If your business is focused on customers, you must have a high-quality phone system that allows your staff to work more efficiently and provide superior customer service. It is one way you can provide a positive experience for customers so they will want to continue working with you, and not your competition.
Ready to Compare Business Phone Systems Price Quotes?