Business Phone System Features Improve Mobility & Customer Service
Mobility features, available within a business phone system, are great ways to improve your business's customer service. Be mobile and enhance communications by activating voice mail, call routing, and auto attendant features.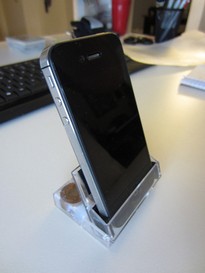 Voice Mail Feature for Your Business Phone System
Having the ability to hear your voicemail while on the go is a very important function in a phone system. Having the ability to view your voicemail is even handier. Some phone systems have the option to convert voicemail to text messages before forwarding them to your mobile phone.
This greatly helps the recipient to prioritize right away without having to stop what they are doing to dial into the office. For those taking meetings, or are otherwise engaged with a customer, this is a huge benefit.
Call Routing for Your Business
Be mobile during your workday by enabling the call routing feature on your smartphone. The feature is often available within mobility packages from business phone system providers. The mobile devices become extensions of your company's desk phones.
Even when you and your employees are on the move, you will not miss connecting with customers. If your business phone system is a VoIP system, an active broadband connection is all the technology necessary to receive a call and provide a quality customer service experience.
Mobility with the Auto Attendant Feature
The auto attendant feature gives you the opportunity to direct calls from customers without requiring employees to operate the phones. Auto attendant "frees you or your staff from answering the phone every time it rings," states Jamie Lendino, who writes for CNet about business communications.
You can configure the auto attendant to transfer calls to specific mobile numbers, allowing employees to step off-site without missing customer calls. Your business can also set up a dial-by-name directory so that clients can find and call a specific extension.
Mobility is for everyone and helps to further leverage time. For sales, technology, and even off-site management roles, a mobility solution absolutely fits the bill. The key to success is knowing your in-house phone system's functionality and limitations. Older or limited phone systems might not provide all the functions you need to maximize your mobility solution.
For example, if your current phone system does not allow for call forwarding outside of the building, you will not receive calls placed to your desk phone on your cell phone, no matter how great of a model your cell phone is. Typically, in house mismanagement or lack of understanding of how the in house system works is the culprit in mobility issues.
When you link your smartphone to the directory, you are reachable to customers even outside the traditional office environment. Customers are likely to gain trust in your business when you are easy to reach and responsive to their questions.
When your company uses the mobility features available within business phone systems, your employees have opportunities to provide a high level of customer service. For companies that do a lot of direct sales, this type of solution is best. When you consider that mobility costs have come down (between $40-$100 a month per unit) and most plans involve unlimited minutes and data plans, the choice to add mobility to your business solution becomes clear.
Ready to Compare Business Phone Systems Price Quotes?