Use Telephone Systems Lingo to Help You Make a Purchase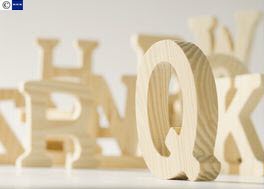 When you're shopping for a product with highly technical features, knowing the language can help you get the best deal. That is definitely true of telephone systems lingo: Whether you want a completely new system, need an upgrade, or simply want to understand the system better, knowing the vocabulary keeps you informed.
System types
There are four basic telephone systems, most of which are known by their initials. For small businesses, for example, a key system unit (KSU) often works well, while the KSU-less system provides wireless flexibility for organizations of 10 employees or fewer. Medium-size businesses often use private branch exchange (PBX) systems because of the advanced features available. Convenience is great with a voice over Internet Protocol system (VoIP) for businesses of any size, because it carries digital information across the Internet.
PBX system. "PBXs are digital switches, written in software that can control incoming calls over a data network," explains a Forbes post. The system connects in-house extensions to each other and to the outside phone network. Functions include conference calling and call forwarding.
KSU system. This simple telephone system typically supports features such as call forwarding, extension dialing, and voicemail options, without needing special phone operators.
KSU-less system. This simplified system allows communication without requiring a central cabinet. KSU-less systems have limited features, but they are usually easier to install than a KSU, since they don't require a separate pair of wires for each phone.
VoIP system. This system enables users to place calls over Internet Protocol networks. A major benefit is avoidance of the fees ordinary telephone services charge.
Speak up, accessories
You'll hear a lot of technical verbiage as you shop for a new system or upgrade, but chances are you've used all these features already. In plain English, popular phone system accessories include:
Automated call distributors (ACDs). These automatically answer and route incoming calls to ensure they are handled efficiently. Call centers with heavy incoming call loads usually use ACDs.


Voicemail system. This well-known accessory lets callers leave personal messages at extensions when their calls are unanswered. Call routing and call screening are additional system features.


Automated phone system. This system, common at large establishments, uses pre-recorded messages to help callers route themselves through a menu with easy-to-follow prompts.


Lines, trunks, and extensions. These are the basic telephone system components. A line is an end point from a PBX or other central switching system; each line carries a single conversation. A trunk connects two switching systems. While a trunk may only carry one conversation at a time, like a line, it can also carry multiple conversations at once. An extension simply refers to an internal telephone line within a system.
As you begin speaking with suppliers about buying a system for your business, listen for the telephone systems lingo. Understanding the terms will help you identify which types of phones your company needs.
Ready to Compare Business Phone Systems Price Quotes?