ServiceMaster Clean Janitorial Services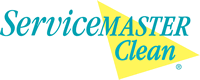 With ServiceMaster Clean janitorial services, your business' image will be enhanced with tidy and organized facilities. In addition, the healthy atmosphere for employees will promote productivity and minimize sick days. Your customers will see and feel the difference as soon as they enter.
Companies can go green with ServiceMaster Clean. The commitment to doing business the right way to get the right outcome for every customer includes using environmental-friendly, green cleaning products. ServiceMaster Clean's Capture and Removal System takes 99.9% of particles out of your facility, improving air quality.
More ServiceMaster Clean Information
ServiceMaster Clean provides a variety of services. The list includes:
Daily, weekly, monthly cleaning services
Kitchen and restroom cleaning
Office system cleaning
Waste removal
Dusting and window washing
Entrances and lobbies
Daily carpet care
Sanitization programs
Hard surface floor maintenance and cleaning
No matter what service or schedule you need, ServiceMaster Clean programs can be customized to your requirements. ServiceMaster Clean® has over 50 years of experience and is in 100,000 businesses every day. They have experience in servicing buildings and companies of all types including:
Offices
Research facilities
Retail stores
Hotels
Schools
Airlines
Entertainment venues
Schools
Hospitals

Ready to Compare Commercial Cleaning Services Price Quotes?