Leveraging Reporting and Analytics to Better Manage Energy
Over the past five years, there has been a major shift among Fortune 1000 companies to publish sustainability reports in addition to traditional financial reports. In fact, 81% of the Global 500 are now participating in the CDP Climate Change Report.
Managing the complete flow of energy through an organization, especially for these mammoth companies, requires a robust operational excellence model that optimizes people, processes, and technology.
A central piece of this operational excellence model is in the ability report on and analyze energy data to communicate performance internally and externally as well as to identify areas for improvement.
Below I'll discuss the key components of industrial energy management reporting. I'll focus on four main areas: Energy Intensity, GHG Emissions, Project Management, and Continuous Improvement.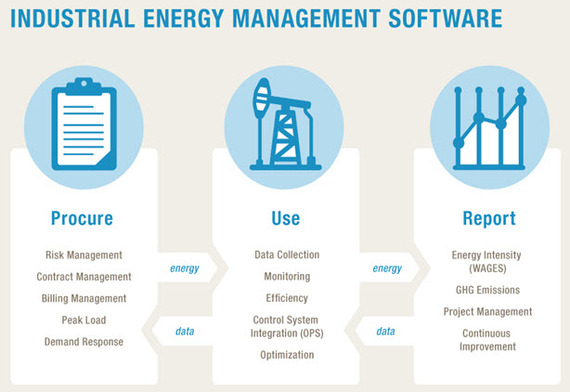 Industrial Energy management (IEM) has been growing in popularity for quite some time. Learn more about creating an IEM software model.
Energy Management Reporting and Analytics Broken Down
In general, reporting and analytics are areas of enterprise software that have seen some of the most fast-paced innovation over the past decade. By leveraging technologies such as cloud computing, big data, and mobility, software providers have been able to offer key decision makers real-time, role-based analytics, visualizations, and alerts.
Tailored toward the needs of industrial and manufacturing organizations, these advancements have breached the IEM software space. There are several key areas of functionality that companies should focus on when selecting a provider:
Energy Intensity (WAGES)
Energy is much more than just electricity. In the industrial setting, energy should be thought of as the set of resources required for plant operations and production. In addition to electricity, these can include water, air, gas, and steam. It's important to have reporting capabilities for these different types of energy, as well as drill-down analytics and the ability to correlate and normalize performance with external conditions like weather, production demands, and so on.
Water, gas, and electricity can be thought of as primary forms of energy. They're generally metered from utilities, but also may be generated on site. Industrial companies should have analytics for the billing and meter data (procurement) as well as the unit- and asset-level consumption (use) for each of these types of energy.
Alternatively, air and steam can be thought of as secondary energy sources. These types of energy are generally measured at the unit or asset level, though, they still require strong analytic capabilities.
GHG Emissions
There's an inexorable link between energy use and carbon emissions (along with other GHGs). In many regions, the reporting of GHGs to regulatory bodies is mandatory. I only expect to see an increase in regulatory reporting for carbon and other GHGs in the coming years.
However, it still remains that for the large majority of industrial companies, carbon and other GHG reporting is for not for compliance purposes.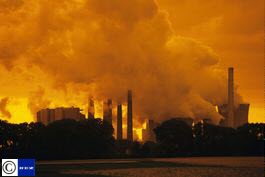 Both internal and external stakeholders tend to place a lot of importance on carbon and GHG emissions. Consequently, many organizations are focused on improving them, making the ability to streamline measurement and reporting data a necessity. However, this is typically done at the enterprise level with manual reporting tools. Corporate reporting tools are often disconnected from the hardware and software solutions that are doing the detailed smokestack measurements at the facility level.
To reduce emissions and accurately communicate performance data to stakeholders, the first step is to invest in an automated data collection solution with web- and role-based reporting and analytical capabilities. After implementing a solution, for many of the industrial companies that focus on energy and carbon management, overall system performance and efficiency increases.
Project Management
As with all business decisions, energy projects are evaluated on financial merit and ROI. Within a large organization, there can be hundreds, if not thousands, of energy efficiency and energy management projects happening simultaneously across a large footprint of facilities.
It's important for energy managers, engineering managers, and financial managers to be able to clearly see opportunities as well as costs as each relates to the broader portfolio of production-based capital projects.
This set of managers also needs the capability to do advanced analytical modeling for both current decisions and to validate past decisions based on historical data. For current decisions, it's often the case that companies put a different level of priority on energy versus other capital projects, each of which tends to have a varying hurdle rate.
Having the ability to run and differentiate ROI scenarios for different types of projects is critical in a large enterprise.
For historical decisions, organizations need the ability to answer questions on the effectiveness of past projects. Companies that can answer these questions will find it easier to foster collaboration between energy, engineering, and finance. As a consequence, these organizations tend to have a better performing project portfolio over time.
Continuous Improvement
Continuous improvement is the lifeblood of manufacturing and many industrial companies. Executives are capitalizing on established skillsets and corporate culture to push ahead sustainability performance. Often, this approach comes in the form of a lean manufacturing or an operational excellence initiative that either creates a subgroup focused on sustainability performance or builds sustainability into the goals of the entire program.
Most companies that have implemented an operational excellence program use a "Plan-Do-Check-Act" methodology and may have also incorporated similarly inspired energy management programs like ISO 50001. For these initiatives to succeed, it's important to provide a consistent set of metrics supported by a solid reporting structure to benchmark and measure success over time.
Using IEM Software for Energy Management Reporting
Reporting and analytics are the final and arguably most critical piece of an integrated approach to Industrial Energy Management Software. Market leader are taking advantage of their capabilities to strengthen energy programs and provide the level of analytics needed to support continuous improvement that every operational excellence program strives for.