How Hosting an ATM Makes Money
When you're considering hosting an automated teller machine (ATM), it's a lot like real estate, location matters! Fortunately, ATMs do well in a variety of retail sites including restaurants, convenience stores, and bars. With an ATM machine in a high-traffic location, where consumers have a reason to spend money, profits can be impressive.
The infographic "Can ATM Machines Make You Money?" spells out some impressive statistics. There are currently 2.2 million machines in use, with an average of 900 transactions made on each machine. The ratio of people to machines is 3,000 to one. A new machine can be installed in as little as five minutes.
Other interesting statistics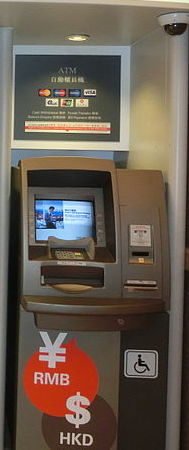 More than 85 percent of people ages 18 and older own a debit card.
During the average withdrawal, a person takes out $60 and usually spends what they withdraw.
When a machine is installed in a retail outlet, sales can increase by an average of 20 percent.
On average, individuals visit a machine at least 7.4 times per month.
At night clubs, about 75 percent of the money taken out by club-goers stays in the club.
You can turn a profit if only at least three to four people per day use the machine.
Hosting an automated teller machine can create additional business opportunities for your retail business.
How to host
The ATM has been dubbed the most valuable two square feet in a business. Hosting an ATM, can be easy money, yielding a set amount of income from each transaction. Providing quick access to, can increase sales, while decreasing the amount of credit and check purchases you process.
There are a few responsibilities that come with hosting an ATM. As a host, you will be expected to keep the machine full of cash, as well as provide necessary repair and maintenance. You will also be expected to provide a convenient location for the ATM with access to nearby power outlet and clear access for customers.
Cost and profit
Hosting an ATM can cost between $2,000 and $10,000. The return on your investment will be realized quickly as your fees will earn you between $2 and $4. Hosting an ATM is a great source for a residual-based income stream. Many consumers over the age of 18, have a bank account and carry a debit card. Most people have the need to access their cash on a daily basis.
Hosting an ATM can benefit your business, from earned profit to brand exposure. By agreeing to host an ATM at your retail location, customers will identify your place of business as a cash withdrawal location, in addition to the other products and services you already provide.
Ready to Compare ATM Machines Price Quotes?