ATM Industry Benefits
After the credit fiasco of the last few years, more than ever, cash is king. The much sought-after baby boomer generation consumer group is still the group with the most disposable income: Boomers possess an estimated 70 percent of all disposable income in the U.S., by one estimate. And when it comes to buying, they know that cash is a better option than buying on credit.
Regardless of the age of the buyer, baby boomer or not, encouraging the use of cash can bring in a better-quality consumer that is ready to buy, with cash in hand. Maintaining an atmosphere that shows your business understands that cash is king by offering cash discounts and having an ATM on the premises can attract the type of consumer that most companies prefer. By catering to the cash crowd, while still offering other finance options for those that need it, a dealership can gain an edge over its competition.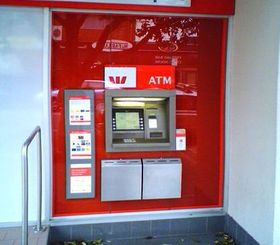 Cash versus credit card spending
Although it may be the day and age of the credit card, a large number of customers still prefer to use cash for entertainment purposes. The reason why? The answer is simple. Many customers on a budget are familiar with the fact that you are likely to spend less with cash than when paying with plastic.
Although credit card payments are still popular when used for online billing transactions, there are a large amount of customers that prefer to pay with the almighty dollar for entertainment to keep costs low. As a result, for customers who would rather pay with cash in person for budgeting purposes or even to reduce the risk of fraud, having a restaurant or nightclub ATM is a must.
Industries that can benefit
Car dealerships. Whether customers are buying new cars or just servicing their existing vehicles, car dealerships should recognize the power of having cash discounts and cash available on-site in the form of an ATM. Car dealerships that embrace the use of cash can leverage this to bring more boomers into their businesses and increase their bottom line. The fact is that, regardless of the rate, even discount financing cannot compare to the advantage of cash, both for the buyer and the car dealership. Nothing beats a straight sale without needing the excess paperwork and time required to finance a vehicle. It is worth the investment to encourage boomers to pay using cash versus using credit. Offering cash discounts is a good way to bring in boomers and leverage the cash option.
Most dealerships have service departments as well as parts and other purchase options. Recognizing that many boomers prefer to use cash is important to getting their business, both today and in the future. Having easy access to their hard-earned money is a symbol that you recognize the value of those who can pay upfront for the products and services they need.
Restaurants. Installing an ATM in a high-traffic area in a nightclub or restaurant is an excellent starting point to provide customers with the opportunity to use their preferred method of payment - namely, cash. A readily available ATM will encourage a level of impulse spending; a customer who is unwilling to use a credit card may be more likely to eat or drink at an establishment if cash withdrawal is available.
Convenience Stores. Convenience stores make their money on those "add-on" sales. Someone stops for gas but while they are decide they need a soda or snack. Having an ATM on site will allow customers to get more money to satisfy those impulsive urges that increase the sales for the day. Regardless of why a consumer stops, there is always the chance they will shop for more - cash in on it.
Bars. Such establishments with ATMs on site make it easier for patrons to extract cash to buy the next round. Given the narrow profit margin in that industry, accepting cash only to avoid the fees charged by banks and credit card companies just makes sense. Keep every cent of every profit dollar with an ATM machine right there and easy for the customers to use.
Schools. No one is more impulsive than kids and teenagers so it may seem like a danger to make it easy for them to take out cash. However, it will help support the various fundraisers school organizations run during the year. Parents also often attend events not realizing there is a cover charge, that refreshments are available for purchase or school support gear such as t-shirts and sweatshirts. Schools can increase their revenue and available services by increasing the access to the much needed cash to support such endeavors. .
Public Venues. Attendees at concerts, shows, and other events may attend with the intent of only viewing, but can often be enticed to buy merchandise, snacks, drinks and more. Traveling musicians may not take credit cards or debit cards wirelessly so having access to cash on hand is critical to the additional sales that can be made and keep those artists returning to perform at profitable venues. Take advantage of hundreds or thousands of happy, impressionable fans and their desire to promote their favorite or take a little piece of a good time home with them.
While installing an ATM in your business is one sure way to support customer satisfaction by providing patrons with several payment options, it's equally as important to work with a reliable ATM provider so that ATM service remains consistent. To ensure customer satisfaction in all payment transactions, it's critical to make certain that an ATM provides reliable service the vast majority of the time. In a study conducted by Level Four, 28% of US bank customers revealed that they would most likely switch banks if ATM service became unavailable on multiple occasions.
BuyerZone can put you in contact with providers that can meet your needs within your budget.
Ready to Compare ATM Machines Price Quotes?