ATM Leasing Pros and Cons: Is it Better to Rent or Buy?
Adding an automated teller machine (ATM) to your retail location is a great way to increase visibility of your brand, as well as your sales. By providing an automated cash machine, customers will view your business as a convenient place to access their bank accounts. Over time, those same customers will begin to spend that cash and make purchases, in your store. Whether you decide to lease or buy your ATM, your decision is likely to have an impact on your business.
The Benefits
According to industry statistics, an average of 3-5% of your customers will use the ATM you provide at your location. More than 170 million ATM card holders in the United States are ATM card holders, spending 20-30% more than non-ATM customers. These are the customers you want to attract, and leasing an ATM for your business can help. On average, over 90% of all ATM transactions are cash withdrawals, with each withdrawal averaging $60.00.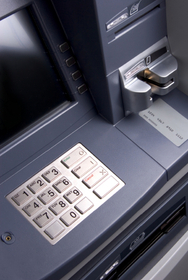 Choosing to lease an ATM can be beneficial to your business, as it is a cost-effective solution that provides an additional revenue stream. An average ATM processes close to 900 transactions a day and is the most used service in any convenience store. Each of these transactions means income for your business. By choosing to lease an ATM, you'll be able to apply your surcharge revenue to your monthly lease payments. This simple strategy eliminates the need to tap into existing capital or credit from a lender.
Recent studies have found that an ATM can increase a business's sales, by at least 20%. Statistically, a retail location whose ATM dispenses $20 bills, can expect to see an increase in sales. Customers who frequent your business, solely for ATM purposes, will continue to do so, and over time will make purchases while they are there. At least 25% of cash withdrawn from your ATM is likely to be spent at your location.
With a lease agreement, you'll enjoy the convenience of having payments spread out over several years. Payments on an ATM lease are 100% tax-deductible. It's an inexpensive venture, at a cost of $50-$120 per month. Most companies will offer you're the opportunity to buy the ATM at the end of your lease. To qualify for a lease agreement, you may need to submit a business plan and financial information.
When leasing an ATM, there is little or no upfront cost, ideal for a business with a limited budget. A short term lease is a perfect opportunity to "test drive" a machine before purchasing. Routine repair and maintenance of your ATM, is covered under most lease agreements. In addition, you'll be able to reduce the amount of checks and credit cards you process, saving you exponentially on charge backs and bounced check fees. In today's retail world, cash is king, be sure to give your customers a tool to access it.
Leasing an ATM can be done with 100% financing and no down payment. Usually, the out of pocket expense like delivery, installation, and maintenance are included. When opting to lease any type of equipment, you are not bound by the financial constraints affiliated with bank loans. If your business is running on a tight budget and you are seeking ways to improve your cash flow, a lease enables you to choose longer lease terms and lower monthly payments can help.
The Disadvantages
Leasing an ATM and providing a convenient service does not come without risks, especially when placed in a parking lot or poorly lit area. Fraud threats like skimming and card traps are something to consider. Skimming is a crime where unsuspecting customers have their personal information stolen from the magnetic strip on the back of their ATM card. Card trapping is a similar crime, where the customer's card is purposely jammed in the machine and left only for the criminal to remove it and use it to access the victim's funds. Both of these fraudulent acts are typically occur at ATMs where there is little or no staff nearby.
For liability purposes, leasing an ATM may not be a wise choice if you don't own the property where the ATM will be placed. An ATM on your rented or owned property may make your business a target for criminals seeking to steal cash as it is withdrawn, or attempting to steal or damage the machine itself.
If you own a large business, and you can afford to invest and buy an ATM for your location, you should do so. As an ATM owner, you'll have more control over surcharge prices and annual service schedules. In addition, the cost of your ATM installation is tax-deductible.
Keep in mind that not all leases are created equal. A lease may include hidden fees, added charges for late payments, or service clauses. Beware of low monthly lease payments that may give the appearance of costing you less, when they actually can end up costing you more money than if you had purchased it out right.
Be sure to explore all of your options before buying or signing a lease. Your decision, in the end, should be based on your research as well as your finances. Choosing the best option for you and your business, will result in a successful ATM partnership. Consult our experts at BuyerZone to find available options in your area.
Ready to Compare ATM Machines Price Quotes?