Reasons Outdoor Events Need Mobile ATM Machine
A mobile automated teller machine (ATM) at your outdoor event is a great idea. When hosting an outdoor event like a food festival, carnival, or concert, having one or more mobile ATM machines available, will provide convenience for all in attendance. From purchasing food and drinks, to supporting local vendors, having a mobile cash machine on-site just makes sense.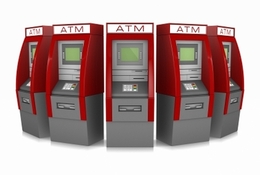 Outdoor vendors who may not have the technology to accept credit cards, will benefit from a mobile ATM, and its convenient access to cash.
Boost sales with a mobile ATM
When planning your next outdoor event, keep in mind the following benefits of a mobile ATM.
Take annual festivals into the 21st century. Many cities have annual celebrations that have been established for decades. Introducing an on-site mobile ATM can take a historical celebration into the 21st century. For example, the 44th annual Frankfort Fall Festival decided that the best way to attract new visitors would be to update the festival layout, complete with a convenient mobile ATM and Porta-potties.
Support local artisans. At a regional carnival or festival, many food vendors and local artisans only accept cash payments, like the Indy Jazz Festival. This is due, in part, to the fact that setting up mobile credit card processing can be inconvenient and expensive for short-term use. Having a mobile ATM available will make it easier for customers to make purchases and support local entrepreneurs.
Encourage impulse buying. More than 75% of cash withdrawn at an outdoor event is spent there. By providing customers with a convenient cash payment option, their likelihood to spend money, will increase. For example, if a band is selling merchandise after an outdoor concert, fans will be more likely to buy memorabilia if easy cash withdrawal is available.
Keep event attendees refreshed. At an outdoor event, like a county fair, where cash-only payments are accepted, it's critical that attendees have an ATM available to pay for food and drinks. At the most basic level, event attendees should have the option to withdraw cash to buy food and water to stay refreshed throughout a long concert or all-day carnival, especially in hotter weather.
Prevent event entry/reentry. For safety purposes, a number of outdoor events, including concerts, won't allow attendees to exit and reenter the premises, in order to reduce the risk of illegal alcohol consumption and other related substances. To keep event attendees on the premises, it's critical to provide mobile cash option so that visitors won't have to leave a festival to withdraw cash.
Increase Sales. Outdoor vendors who are unable to accept credit cards, will benefit from cash paying customers who have access to your convenient, mobile ATM. Giving patrons access to cash will increase sales for these portable shops.
Convenient. This turnkey, mobile, easy set up is generally maintenance free. Mobile ATMs can be displayed in a way that makes them highly visible, with canopies, to make them easy for customers to find. A wireless connectivity allows these machines to be set up just about anywhere.
When leasing a mobile ATM for a special event, most vendors will provide portable ATMs with support from service technicians to ensure that the machines run smoothly throughout the length of a concert or carnival. Supplying easy access cash to all participants is a win-win for everyone.
Ready to Compare ATM Machines Price Quotes?