Cougar Mountain Point of Sale with Back Office®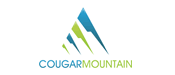 Back Office Integration
Cougar Mountain Point of Sale with Back Office® is a perfect solution for organizations that require both point of sale (computerized cash register) and back-office integration. This proven industry leading solution integrates Cougar Mountain Point of Sale® with Cougar Mountain Accounting® which includes Accounts Payable, Accounts Receivable, and General Ledger. Additionally, it provides you complete inventory integration which will reduce double entry, increase your efficiency and effectively decreasing errors.
More Cougar Mountain POS Systems Information
Easy to Learn
Cougar Mountain knows that in your busy customer-focused business you don't have time to teach new clerks how to use your point of sale system, so we've made it easy. Designed with usability as the number one consideration, our system insures that your clerks can pick up the system and start ringing sales immediately.
Reliability
At Cougar Mountain we know that your customers will not wait while you work to solve a problem with your POS system. That is why we have put hundreds of man hours into engineering an application with rock solid stability. Cougar Mountain Point of Sale® is built on the same firm foundation for which the entire Cougar Mountain Software Suite is known.
Profit
With our powerful tracking features we help you tightly manage cash flow with a minimum amount of supervision and a maximum amount of control. Review detailed information of Accounts Receivable with aged analysis of debts, and specific customer and Inventory information. Manage profitability with the powerful tracking and reporting in General Ledger.
Point of Sale Reports
Sales by Item Report
Sales by Salesperson Report
Sales by Register Report
Sales Tax Report
Cash Receipts Report
Credit Card Receipt Report
Sales History Report
Multi-Location Inventory Control
Does your organization operate in multiple locations? Our Multi-Location Inventory solution will help you know what products are moving and which ones aren't by location!
Ready to Compare POS Systems Price Quotes?