Cougar Mountain Point of Sale Software®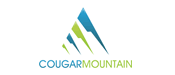 Agility
Money and inventory are flowing over the counter. The rate is too fast and you need to automate. With Cougar Mountain Point of Sale®, the keys are right at your fingertips. With unparalleled flexibility and automated report features, you eliminate the need to check and recheck your inventory. Agile enough for the most demanding business managers, powerful enough for accountants, and easy enough for fast-paced clerks; Cougar Mountain Software is the last POS system you will ever need.
Easy to Learn
Cougar Mountain knows that in your busy customer-focused business you don't have a lot of time to teach new clerks how to use your point of sale system. We've made it easy. Our solution was designed with usability in mind so your clerks can pick up the pos system and start ringing sales immediately.
More Cougar Mountain POS Systems Information
Reliability
We know that your customers won't wait while you work to solve a problem with your POS system and that is where our time-tested system shines. We have put numerous hours into performance and life testing. Built on the same firm foundation for which the entire Cougar Mountain Software Suite is known, our business systems are stable and reliable leaving you one less thing worry about.
Sales by Item Report
Sales by Salesperson Report
Sales by Register Report
Sales Tax Report
Cash Receipts Report
Credit Card Receipt Report
Sales History Report
Total System Integration
For some retail businesses a standard retail management system is adequate. However, if your organization spends hours on end tracking inventory and reentering order information into your accounting package perhaps you should consider Cougar Mountain Point of Sale with Back Office®. Efficiency begins with back office complete integration and Cougar Mountain makes it easy.
Ready to Compare POS Systems Price Quotes?