Five Top-notch Business Security Companies
Large Business Security Guide
Top Notch Business Security Companies
Mid- to large-sized businesses have special security needs, such as multiple locations and bigger properties, often with many entrances that need monitoring. The top security companies can provide solutions. Businesses should consider access control and types of remote monitoring when evaluating overall protection in the workplace. Established security providers have the edge in delivering these services. Here are five security providers to consider when you want to protect a medium-sized or larger business:
ASG. Whether your business needs to secure one location or several sites in the tri-state area, ASG can deliver enterprise security solutions on every front. From CCTV surveillance to access control and fire protection, ASG customizes services that live up to its brand name. In addition, the GE, Honeywell, and Panasonic alarms ASG provides are industry standards.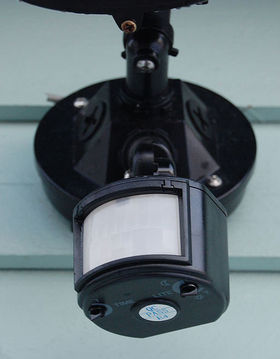 CPI. As a respected force in both residential and business security services, CPI is a leader in providing protection and smart controls for companies. The latest technology is available when you want monitoring and surveillance with remote monitoring 24/7. In many industries, the full roster of security application is a must. CPI can deliver on every count.
Tyco. The size and strength of Tyco's security services are appropriate for businesses running out of numerous locations. In addition to delivering the latest security tech for companies that need smart monitoring, Tyco has control centers located around the country to watch numerous entrances and more expansive floorplans. This type of reach cannot be duplicated by smaller security firms.
Stanley. Stanley's approach is equal to the challenge of any midsize company's needs. An enterprise specialist with solutions for a vast range of industries, Stanley has decades of experience monitoring local businesses with a national reach. Fire protection, gas monitors, access control, and other services can be integrated into your company's package when you contract Stanley. ProtectionNet monitoring is recognized as the best security companies can offer.
ADT. The name "ADT" is synonymous with security services, and businesses can rely on the expansive reach of this brand. Like the other companies with national reach, local power outages cannot derail contact with ADT's monitoring centers across the United States. Real-time video, smart phone alerts, and full climate control are a few of ADT's options.
There are numerous price and specification variations in every security company's available packages for midsize businesses, so it is important to find a service that delivers the most trusted brands. These brands provide service backed by their name in the industry, and it has an effect on operating costs. Total protection can help a company save 15 percent on workplace insurance.
Ready to Compare Monitored Alarm Systems Price Quotes?