Find the Best Phone System Companies
When you need to replace or upgrade your business phone system, finding a reliable, trustworthy phone system company is potentially more important than the telephone hardware you choose. Modern small business telephone systems require ongoing upgrades and maintenance. The best phone system companies will provide the service you need to ensure this essential hardware is always up and running.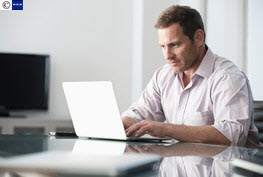 Shop smart
First, whether you use BuyerZone's free request for quotes service or do your own research online, make sure you talk to at least 4 to 6 sellers. This will let you see which companies are interested in selling you the best telephone system for your needs, and which want to take you for as much as they can.
You can also review different phone system solutions from multiple BuyerZone sellers before you initiate contact with them.
Evaluate your seller
You can learn a lot from each company's sales techniques. Do they take the time to understand your calling patterns and feature needs? Or do they try to baffle you with jargon and overly-technical descriptions? The best phone system companies will work closely with you to create a system that meets your needs without blowing your budget.
Expect the following from a good seller:
Attention to Detail- listens to your needs and call patterns
Spirit of Collaboration- offering up suggestions to improve your company's phone experience
Offers up more than one solution to your phone needs
Offers examples of previous customers' requests and references
Upfront about installation charges
Provide guarantees and service level agreements
Clean record with the Better Business Bureau
Pricing demands
Often, a seller will simply tell you the total cost of equipment and installation; that is not the kind of bid you need. You should be getting an itemized bid for each piece of equipment you are purchasing. You should also receive labor and material lists for your installation bid.
If possible, try to get material and installation bids separately. This will give you an advantage as you can mix and match. This tactic also might result in the installation cost dropping as it becomes immediately clear that you might be looking for an installer other than the one offered by the seller. Of course, this tactic only works if the seller offers installation services to begin with.
Take your shopping a step further
Hiring a company that specializes in structured cabling has the potential to save you big money. These companies hire BICSI I or BICSI II technicians to install your cabling, making them imminently qualified to survey your site and install the cabling needed. These technicians are also cheaper to hire than a telephone specialist, saving you potentially $10-$20 an hour or better in labor costs.
Also, because these techs will be doing an onsite survey you are assured the cabling you have in place is either reusable or should be upgraded. Either way, spending money on a phone specialist to install your cabling is like hiring a chef to cook BBQ; overkill. If the cabling is completed by a cable professional, the telephone installer will no doubt give you a substantial break in price.
Ultimately, the best telephone systems companies are those that treat your business like a partner, taking the time to understand your needs so they can offer a solution that you'll be happy with. And the first step in finding the best phone system company is using requesting a quick price quote from our network of qualified sellers.
Ready to Compare Business Phone Systems Price Quotes?