Phone System Dealers share Secrets on Saving Money and Avoiding Costly Mistakes
BuyerZone works with dozens of the best phone system dealers in the country. We interviewed several of them to get you the details on how you can be a smarter buyer and avoid some common mistakes. Here's what they had to say.
What's the biggest mistake buyers make when purchasing a phone system?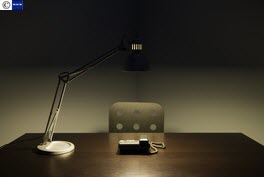 Several of our dealers agreed that many buyers think too much about short-term cost savings - often at the expense of long-term results.
"The biggest mistake? Underestimating future needs. Businesses come in looking to buy an inexpensive system to fit the budget now, then they have to throw it away and buy a whole new system in a couple of years, instead of expanding what they have. There's no limit up to around 1000 phones on most quality systems."
- Randy Simon, ABC telephone


"Focusing on price alone can be shortsighted. There are phone systems that are new to the market that are offering the lowest possible price simply to gain market traction, but haven't established their product yet. Obviously, choosing a system on price alone for something as essential as your communication system can lead to serious problems if the service is unreliable. Long-term contracts are also something to be wary of and are an outdated remnant of traditional more obsolete systems. Businesses shopping for a new phone system would do best to look at companies with a reasonable price point and a long healthy track record of retaining customers based on satisfaction."
- David Politis, Vocalocity


"The biggest mistake buyers make when purchasing a phone system is neglecting to plan long term. Often times this means the decision was based solely on price. An in-depth look usually reveals that the best solution doesn't have the lowest initial price, but is the most cost effective over time. For example, some systems can adapt to changing technologies easily, allowing a company to implement new features and services as they become available, such as SIP trunking to save money on long distance usage. Maintenance might be less over time. A knowledgeable and responsive provider might have a higher price but you are paying for their expertise, efficiency and ability to bring beneficial ideas to the table."
- Dean Maynard, The Maynard Group
Maynard's point about choosing a high-quality provider was echoed by Greg Hendrix:
"Not evaluating the business that you're buying from is the biggest mistake. Buyers evaluate the manufacturer but not the vendor. Buyers want it all done over email and over the phone - and they don't let a professional come in, evaluate their needs, and make the proper recommendation. There are many variables that end users don't understand, which is where a vendor can help."
- Greg Hendrix, CT Solutions
Our final mistake focuses on understanding the total impact of the phone system - not just the financials.
"The business owner or IT professional thinks through the business requirements, ROI, and total cost of ownership, but they often forget about the employees and how they will adjust. Will the call routing be set up so the receptionist knows how to transfer calls or handle multiple incoming calls? Does each employee understand the new capabilities and how to take advantage of them? It's difficult for the service provider to provide information to the employees of a business customer, so, it's important that the business owners take the transition seriously and look at ways of helping employees learn the new phones and service capabilities."
- Debbie Jo Severin, 8x8 Inc
What are the best ways for buyers to save money on a phone system purchase?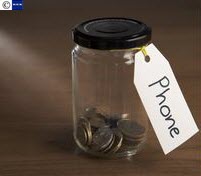 "Investing in the right platform ensures a long term solution that save money. For example - we have a client, a very large auto dealer, using a 17 year old phone system. It was expandable -- it's now IP enabled - and it's still meeting all their needs. They definitely spent more up front for it - but 17 years later, it's been off their books for 12 years, and that is a serious ROI on their initial investment."
- Greg Hendrix, CT Solutions



"VoIP is clearly the most cost-efficient means of delivering reliable phone service. For a small business, going with a hosted service is a big money saver because there is no in-house equipment purchase required. Buying used IP phones can also help with reducing initial costs, but it's important to check first if they will be compatible with the service you choose. The one area that most buyers don't pay attention to is the maintenance contracts, those can add $1000s a year for just simple adds and changes. It is important to factor that into the total cost of buying/switching to a new phone system, look for a company that included support, upgrades and maintenance."
- David Politis, Vocalocity


"Many manufacturers are offering 0% financing - when the cost of money is zero, that can change your purchasing plans."
Bundle a hardware purchase with network services like dial tone service and internet access. Savings from the carrier may help cover the cost of a new system. For example, if you're paying $1,000 per month now, a T1 to cover all your data needs might be only $500 - that difference can cover the cost of the hardware.
Most manufacturers have a trade in program for competitive products - you'll get a discount off the purchase price or a refund for trading in your old equipment."
- Randy Simon, ABC telephone


"I believe a hosted IP-based solution is best because of the low cost of entry, ongoing monthly savings on local and long-distance calling and robust features. In addition, if you can integrate your phone system with even more efficient and cost-effective unified communications solutions (e.g., web-conferencing, Internet faxing), you can save 50% -80% in overall communications costs."
- Debbie Jo Severin, 8x8 Inc
Want more? We also asked these phone system dealers about important trends in telecommunications purchasing today.
Ready to Compare Business Phone Systems Price Quotes?