FaciliWorks 8i Web-based Maintenance Management Software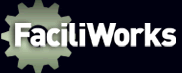 The smart, fast, and competitive solution to your maintenance management needs.

FaciliWorks 8i reduces downtime, tracks histories, analyzes trends, and optimizes your company's inventory. With a newly re-engineered n-tier design, SQL Server client/server database and developed utilizing Microsoft's .NET technology, FaciliWorks 8i offers the highest speed, quality and cutting-edge software product available for the facilities maintenance marketplace.
FaciliWorks 8i reduces your company's maintenance costs through better optimized scheduling and helps to ensure equipment uptime. Easy to use and set up, affordably priced, and backed by our no-hassle 30-day guarantee, FaciliWorks 8i will improve your business by:
More CyberMetrics Information
Optimizing inventory & purchasing
Processing tasks & schedules more efficiently
Reducing maintenance costs
Implementing standards & compliance
Storing & retrieving records quickly and easily
Improving reliability and ensuring greater uptime
Like all CyberMetrics quality products, FaciliWorks 8i grows with your organization. Start with a few users on a local network and be able to scale to hundreds of users located at dozens of facilities across the country... or around the globe.
If you're looking for a powerful desktop-based CMMS, be sure to look at the FaciliWorks 7 solution. It's perfect for organizations with 25 or fewer users and don't require the same level of scaleability and browser-based operation as FaciliWorks 8i.
If you're involved in facilities and plant maintenance, FaciliWorks is the proven, comprehensive, efficient, and easy to use Computerized Maintenance Management Software (CMMS) product to solve your company's maintenance management needs!
Ready to Compare Maintenance Management Software Price Quotes?