Products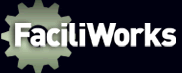 Feature-rich, budget priced Calibration and Maintenance Management Software.
FaciliWorks 7 Desktop Maitenance Management Software

Smart. Fast. Competitive. And easy to use!
FaciliWorks 7 Desktop provides your company the benefits of efficiently managing your company's maintenance management program through use of our comprehensive, yet easy to use, computerized maintenance management software (CMMS) solution.
More CyberMetrics Information
Reduce Maintenance Costs, Optimize Inventory & Purchasing, Process Tasks & Schedules, Implement Standards & Compliance, Store & Retrieve Records, and Improve the Over-all Reliability of your Maintenance Management Program through our industry-proven, scalable desktop software solution.
FaciliWorks 8i Web-based Maintenance Management Software

The smart, fast, and competitive solution to your maintenance management needs.
FaciliWorks 8i reduces downtime, tracks histories, analyzes trends, and optimizes your company's inventory.
With a newly re-engineered n-tier design, SQL Server client/server database and developed utilizing Microsoft's .NET technology, FaciliWorks 8i offers the highest speed, quality and cutting-edge software product available for the facilities maintenance marketplace.
Ready to Compare Maintenance Management Software Price Quotes?